HoduCC


Call Center Software
Deliver exceptional customer service with powerful technology to make every phone support interaction proactive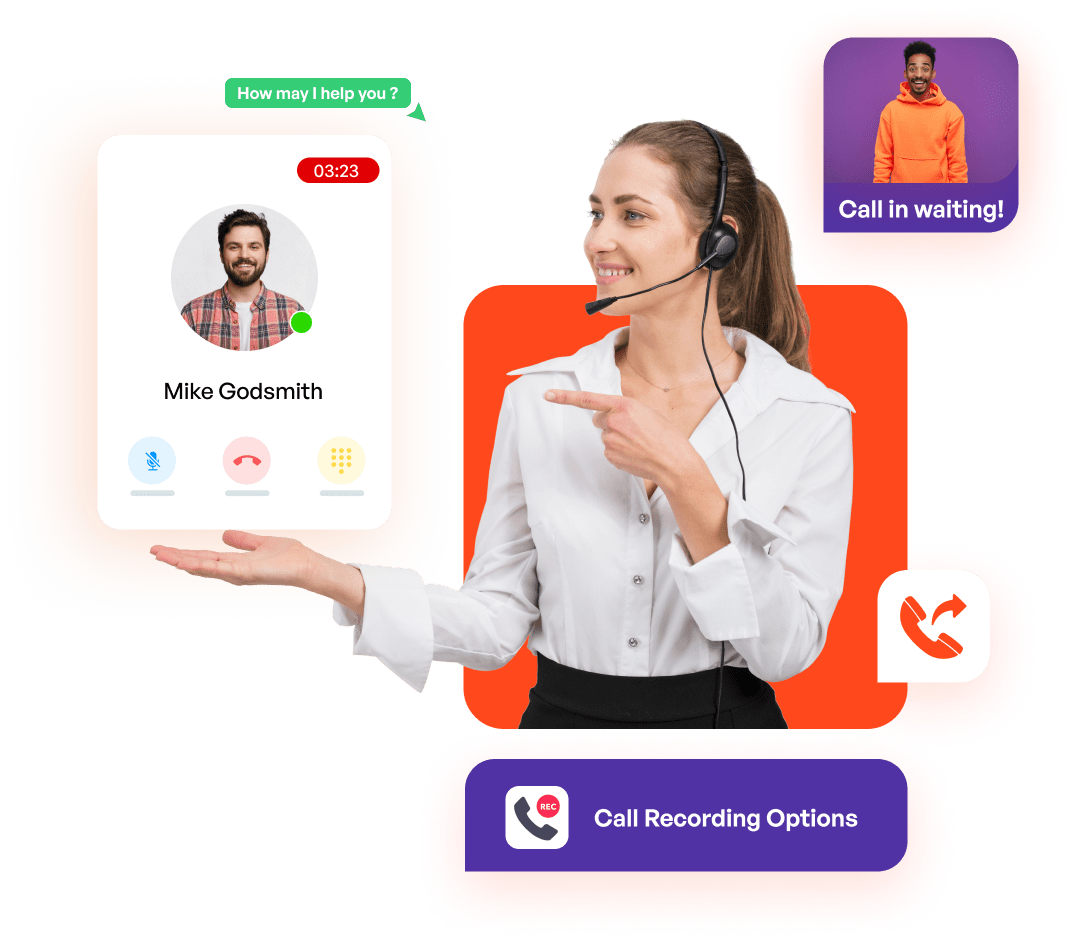 Fuse Automation with Innovation to Inspire a Deeper Connect
Surpass Expectations with Intelligent Calling Processes
Combine automation sensibly with innovation to streamline call center operations with
our award-winning dialers and advanced call support tools.
Unleashing the Unrivaled Strength of
Hodu

CC
Third Party CRM
Integration
Enhance Customer Experience with Intuitive Phone Support
Drive better productivity, operational efficiency, and customer experience by adopting smart workflows that keep your customer service agents and customers happy alike. Push boundaries by connecting all the dots in calling processes through cutting-edge dialers, IVR, robust real time reporting metrics, and various other advanced call center features. Enable real-time decision-making with immediate updates to acknowledge and exchange information as it happens.
Predictive Dialer

Multi-level IVR

Call Recording

WebRTC Phone

WFH Features
Looking for an easy-to-set-up, maintain, & use call center software? Get your hands on HoduCC today.
Highlights – Call Center Software
Save time; make outbound calls to the customers with pre-recorded messages for promotions, feedback, etc.
Allows agents to access records and manually select and initiate calls themselves when required.
Ensemble Remote Call Center Software Features
Maintain high-quality standards of customer service and enhance customer experience through the call center software's call recording facility.
Improve each and every customer interaction and deliver the best assistance to them through the highly secured system.
AmpliTech: Supercharging Software with
Add-On Modules
Looking for an easy-to-set-up, maintain, & use call center software? Get your hands on HoduCC today.
HoduCC- One of The Best Call Center Software for You
Simple outside, intricate inside, to help you run your call center operations without complexity, whatever your size.

Stay ahead of the league with the right call center system that morphs your needs, no matter what they are

Further dreams by fueling ambitions with automation and creative solutions to take everyone ahead

Alejandro A.
Nice guys, reliable software, reliable customization services, good support services.

Vinesh M.
The 24 x 7 support provided by the team is incredible. I personally have never seen such a dedicated team who always are focused on customer benefits.

Ankur S.
Overall experience has been good. We have been using it from last a year now and so far experience is fine.
Frequently asked questions
Everything you need to know about HoduCC call center Software. Can't find the answers you're looking for?