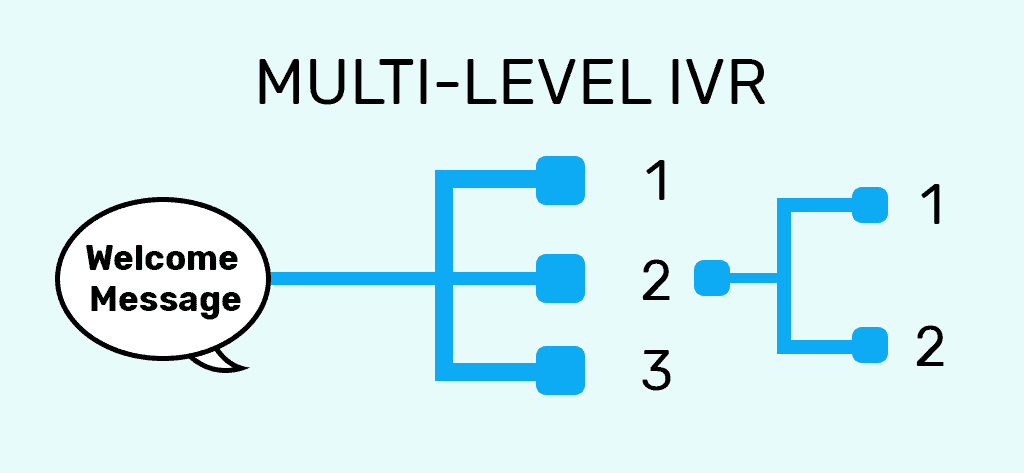 Streamline call handling process through multi-level IVR for call center phone system!
HoduSoft is one of the preeminent VoIP software providers that has established a renowned multi-level IVR (Interactive Voice Response) system for a call center to empower business communication. From automatic call routing to DTMF capturing, the IVR works efficiently.
IVR is multilingual and enables customers to connect with agents at any time. They need to dial the business number, and their call gets routed to the concerned departments and available agents.
However, in case of unavailability, customers can drop a voicemail with relevant details, so the callback can be arranged as soon as the agent receives the message.
Besides, it is easier to add multiple menus with the multi-level IVR for call centers. With the menus, callers can choose an option from audio menus and connect to the right department or agent. This type of business communication practices saves on costs and resources. Also, as it is a time-saving approach, customers can easily communicate their concerns to the right agent.
BENEFITS OF MULTI-LEVEL IVR
Improve operational efficiency
Boost lead conversion ratio
Route customers to the right department quickly
Deliver delighted customer experience
HoduSoft's multi-level IVR presents tailored solutions as per your business requirements and industry niche. It is the most suitable phone system feature for all types of businesses. Our call center IVR system aims at improving efficient communication between customers and agents.
Why choose HoduSoft's Multi-Level IVR for Call Centers?
Skilled-based Routing
Automatic Call Routing
Location-based Call Routing
Efficient Brand Marketing
Data Capturing
Real-time Data Analysis
Professional Voicemail Greeting
Voicemail Capturing
Multi-driven Menu System