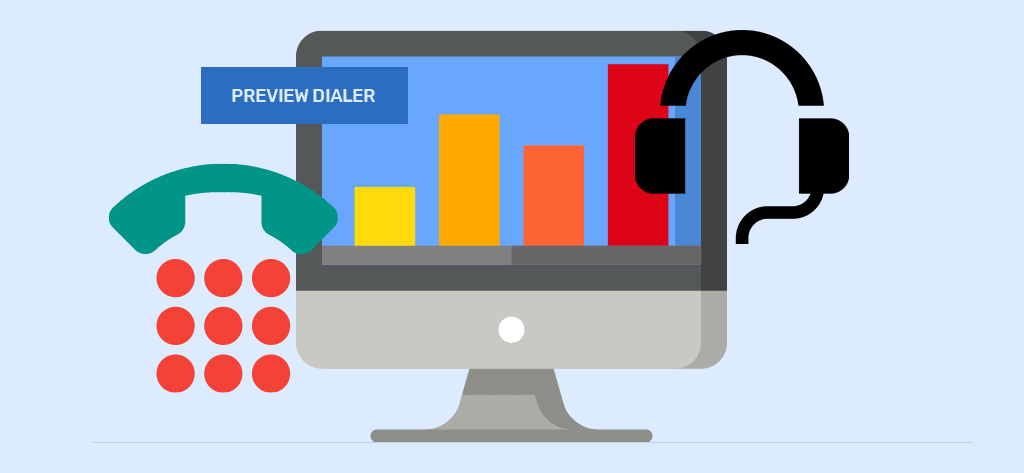 Review your customers' details before approaching them!
HoduSoft offers robust call center software with a distinct feature of a preview dialer. Preview dialer is an automatic dialer that enables agents to comprehensive details about the customers. This information before calling assists them in serving better services to potential customers.
Preview dialer is an efficient tool that assists in maintaining excellent customer relationships. The preview dialer simplifies the communication process for overall operations, whether you are scheduling appointments, sending reminders, or calling prospective customers.
BENEFITS OF PREVIEW DIALER SOFTWARE
Lead assignment to agents
Embrace the opportunity of personalized communication
Personalized communication is essential to improve customer satisfaction. Agents can effectively communicate with the customers if they have information about them. HoduSoft's call center software renders you able to use the preview dialer and deliver personalized value-added customers to clients.
Improve operational efficiency and zero downtime
With the scalable preview dialer, agents can connect with the prospective clients after reviewing their information. This undoubtedly eliminates downtime. Besides, by knowing what to deliver to the customers, agents can perform result-oriented communication. Ultimately, this type of work approach improves operational efficiencies and promotes business growth.
Opt for a client-centric strategized approach
HoduSoft's call center preview dialer is designed with a focal point of the customer-centric approach. As it allows to acknowledge comprehensive details about the customers, agents can conduct client-centric conversions and deliver services accordingly. 
The call center software's preview dialer offers various functionalities such as
Detailed Analytics
Answering Machine Detection
Call Monitoring
DNC Filtering
Customers' Profile Management
Contact History
CRM Integration
Call Recording
Agent Script