HoduCC E-Commerce Call Center Software
Provide end-to-end exceptional customer experience at all touch-points using HoduCC call center software for E-commerce companies. The software is designed to help e-commerce businesses create a positive brand image by ensuring better FCR and increased customer satisfaction rates. 

HoduCC Call Center Software For E-commerce Industry
Deliver superior shopping experiences using HoduCC call center software that helps to resolve customer issues quickly. It facilitates easy integration with various e-commerce tools, allowing the customer support team to access all the data in one place, at any time.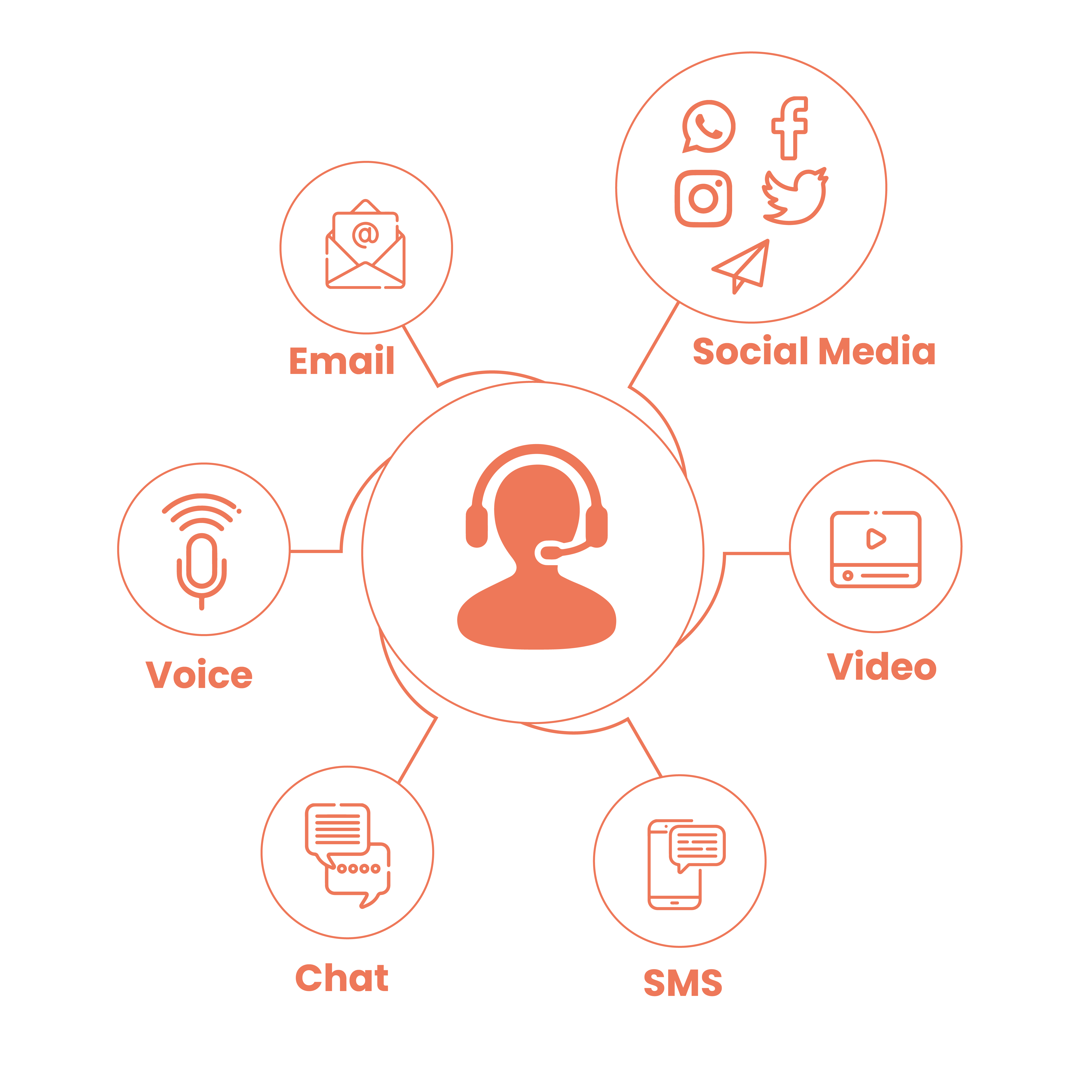 Exceed Customers' Expectations Using The Best Call Center Software For E-Commerce Industry
Today's customers look for fast, efficient, and high-quality service. Therefore, the players in the e-commerce sector must be equipped with the right tools to serve customers in the best possible manner. HoduCC call center software for e-commerce companies enables customer support teams to deal with a huge volume of calls in the shortest possible time.
Moreover, it helps to automate all the key business operations for better order fulfillment, improved productivity, and profitability. 
Why E-commerce Industry Need Call Center Software More Than Ever Before?
Providing better shopping experiences plays an important role in the success of today's modern e-commerce businesses. However, there are so many challenges that e-commerce businesses have to face while offering the best customer experience. Some of the key challenges include a high volume of customer inquiries and requests, rising customer expectations, offering quick responses, etc. Just one bad experience may change customers' minds and they may switch to some other brand or company. 
That's where call center software can be very beneficial. The software can be integrated with Customer Relationship Management (CRM) system and various other business tools. This allows customer support teams to access customers' full histories, which helps them in resolving issues faster. They can also provide personalized service.
With advanced features like call routing and IVR, shoppers can be directed easily to the right agent which leads to an increased First Call Resolution (FCR) rate. This way, e-commerce players can deliver the best customer experience across multiple touch points including:
Online search

While shopping

During the delivery or return of a product

In the billing process

During feedback or suggestions
How HoduCC Call Center Software Can Help E-commerce Companies?
Many e-commerce companies find it difficult to provide a good shopping experience to their customers because they don't use advanced tools such as call center software. Advanced call center software for e-commerce companies can efficiently support their sales operations and boost brand loyalty.
HoduCC call center software ensures better handling of customers' queries and requests. It allows companies to manage all their communications in one place to deliver outstanding customer experience and improve conversion rates with personalized interaction.
The smart, secure, and agile solution provides the following benefits:
Single Tenant and Multi-Tenant

Cloud-Delivered and On-Premise

WFH and Hybrid Work Support

Intelligent Automation

Enterprise-grade Security

Seamless Integration with CRM Applications

Reporting and Dashboards for Data-driven Insights
HoduCC Smart Features for E-commerce Industry
AmpliTech: Supercharging Software with
Add-On Modules
Why Choose HoduCC Call Center for Your E-commerce Business?
When it comes to choosing the right call center solution for your e-commerce business, you must select a solution provider with a proven track record of creating high-quality solutions. HoduSoft is one of the leading software providers in the industry. We provide customized solutions to help businesses achieve excellent results while delivering the best shopping experience to your customers. HoduCC call center software for the e-commerce industry can be the best choice for so many reasons-
It is a feature-rich solution for e-commerce companies.

It enables e-commerce companies to track customer data.

It facilitates real-time data exchanges between customers and agents.

It helps in effectively managing operations and customer relations in a go.

It helps in reducing overall costs by allowing employees to work more efficiently, streamlining processing operations, and cutting down the extra hours of operations.
With tools to make every part of your process more human and a support team eager to help you, getting started with the software your choice has never been easier.

Alejandro A.
Nice guys, reliable software, reliable customization services, good support services.

Vinesh M.
The 24 x 7 support provided by the team is incredible. I personally have never seen such a dedicated team who always are focused on customer benefits.

Ankur S.
Overall experience has been good. We have been using it from last a year now and so far experience is fine.
Frequently asked questions
Everything you need to know about the product and Software. Can't find the answers you're looking for?