Contact Center Software For Banking and Finance
When it comes to financial transactions, people tend to become more sensitive. They want fast and reliable service while dealing with banking and financial institutions. To ensure a good customer experience,
HoduCC Contact Center Software
for Banks and Financial Institutions is a handy solution.

Omnichannel and Its Benefits
With HoduCC Omnichannel Customer Care Software for Banks and Financial institutions, it becomes easier to provide seamless customer service with efficient handling of incoming and outgoing calls, texts, SMSs, faxes, video calls, and more.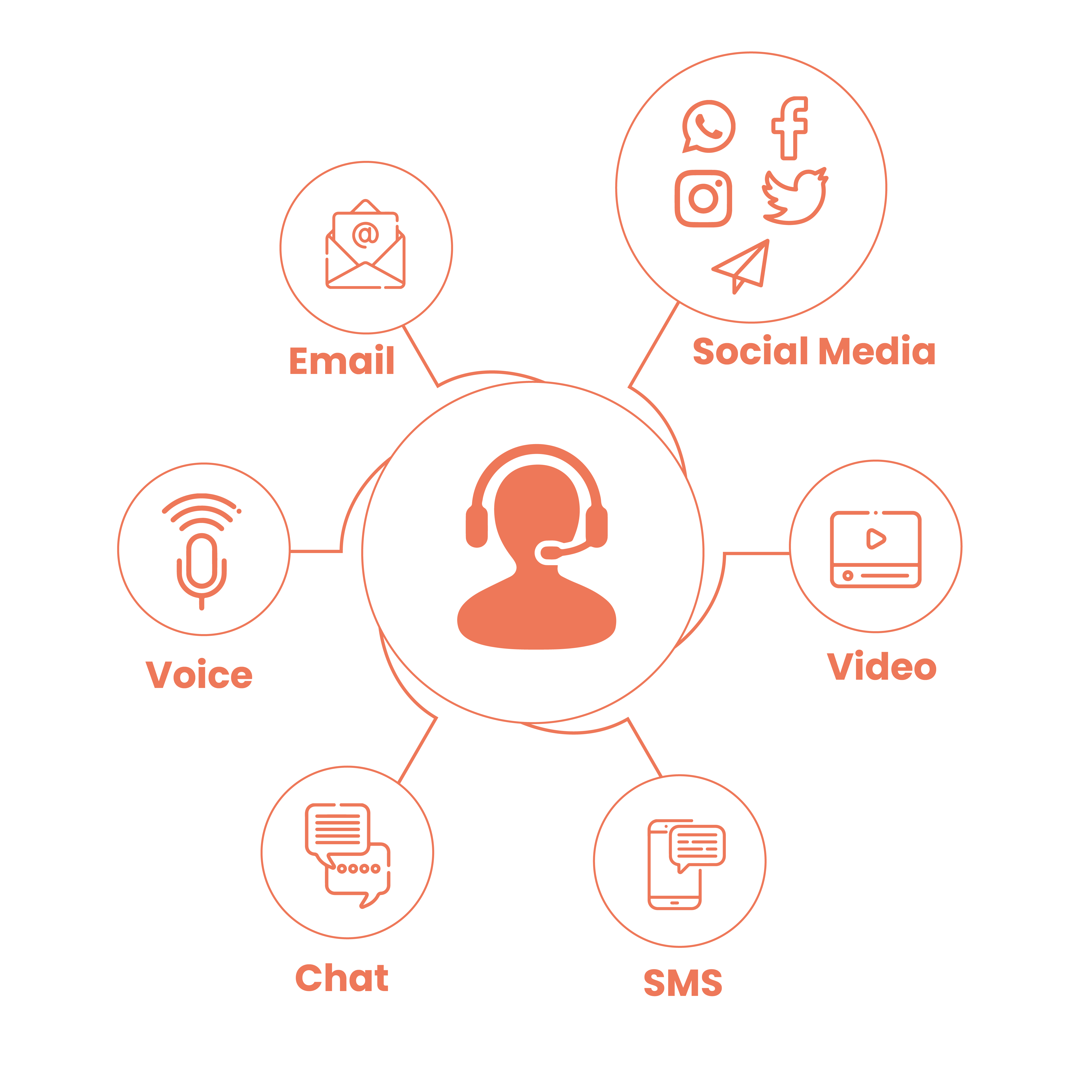 Keep Accurate Records of Customer Interactions for Smooth and Long-Lasting Working Relationships
Banking and financial services is one such industry that depends on trust, reliability, and most importantly security of customer data. A contact center software for financial services that helps sync customer data across channels in real-time with an omnichannel approach ensures secure and uninterrupted services. It allows companies to offer self-service options for basic tasks like account information, transaction details, complaint lodging, etc. HoduCC is one such omnichannel contact center software for banks and financial institutions that allow users to keep up-to-date records of customer interactions. Omnichannel Contact Center Software creates seamless customer experience that fosters long-lasting and smooth working relationships.
Why Do Banks and Financial Companies Need Contact Center Software?
To stay sustainable and profitable, banks and financial companies need a contact center that efficiently handles customers' queries and provides a smooth customer experience. Financial and banking contact center software helps institutions in performing various tasks efficiently by providing them with the right information quickly as and when required. Moreover, contact centers help in performing important tasks like submitting inquiries, approving/rejecting transactions, etc. 
Omnichannel banking and financial contact center software can help users to:
Provide account-related details, submit inquiries, approve or reject transactions, activation of Debit or Credit cards, and more with customization options.
Provide consistent customer service with the help of Interactive Voice Response (IVR), call recording, call transfer, call barging, third-party integrations, and various other features.
How HoduCC Contact Center Software Can Help Banking and Financial Companies?
Today's customers choose to work with financial institutions that have a reputation for being secure, confidential, stable, and that deliver fast and satisfactory customer service. HoduCC omnichannel banking and financial contact center software is the perfect choice to meet the ever-growing expectations of financial services customers, boosting agent efficiency, and accommodating the needs of a remote workforce. This financial contact center software helps companies to provide unified communication across all channels with a personalized approach to make customers feel more valued. Some of the key benefits include:
Omnichannel Platform

Intelligent Call Routing

Auto Dialers

Single Tenant and Multi-Tenant

Cloud-Delivered and On-Premise

WFH and Hybrid Work

Enterprise-grade Security

Call Recording Encryption

Smooth Integration with CRM Applications

Reporting & Dashboards for Data-driven Insights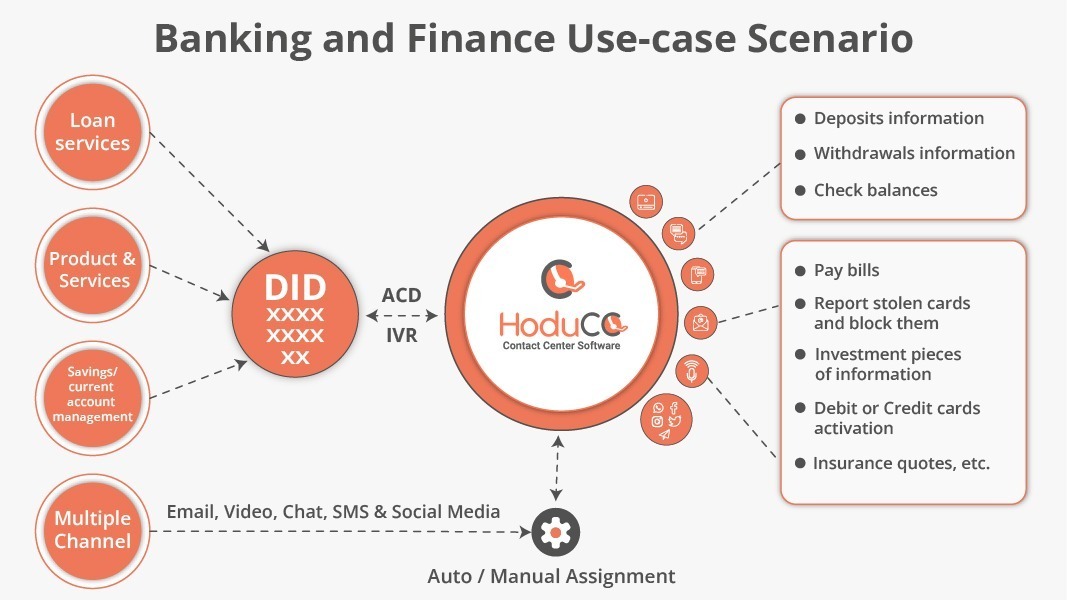 HoduCC Is a Feature-Rich Customer Service Software for the Banking and Financial Industry
Allow customer service agents to access customer information like previous interactions, unresolved complaints, account details, and more to deliver contextual conversations.
Connect with your customers easily across different channels including voice, video, Email, social media, chat, and SMS. This helps in offering consistently great customer experiences regardless of the communication channel they use.
AmpliTech: Supercharging Software with
Add-On Modules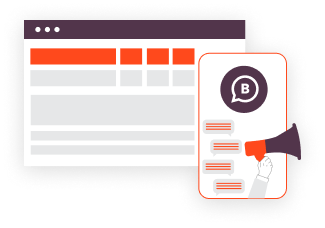 WhatsApp Broadcasting
The admin can create a WhatsApp campaign and select the pre-approved WhatsApp message template they want to broadcast to their customers through WhatsApp broadcasting functionality.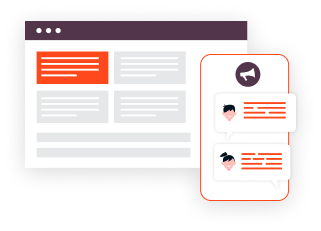 SMS Broadcasting
Admin can create the SMS campaign and type the text which they want to broadcast to their customers through SMS broadcasting functionality.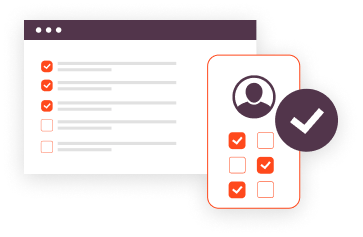 IVR & Agent Survey
Feature to help businesses handle multiple conversations simultaneously while providing 24/7 support to customers, answering questions, and resolving issues in real time.
Why Should You Choose HoduCC for Your Banking and Financial Business?
HoduCC is a cost-effective, secure, and reliable choice in the contact center solutions space. Besides, many other reasons that make HoduCC the best software for banking and financial companies include:
HoduCC is a feature-rich software for banking and financial companies.

It helps in automating various manual tasks, thereby ensuring fast issue resolution.

It helps banks and financial companies in tracking customer information like customer credentials, account details, transactions, etc.

It provides easy integration with all the major SMS (Twilio and TELNYX) and CRM (Salesforce, ZOHO, and Zendesk) platforms.

It facilitates real-time data exchanges between agents and other users.

It helps in effectively managing banking and financial operations and customer relations in a go.

It helps in reducing overall costs by cutting down the extra hours of operations, streamlining processing operations, and allowing employees to work more efficiently.
With tools to make every part of your process more human and a support team eager to help you, getting started with the software your choice has never been easier.
Frequently asked questions
Everything you need to know about our product and Software. Can't find the answers you're looking for?

Alejandro A.
Nice guys, reliable software, reliable customization services, good support services.

Vinesh M.
The 24 x 7 support provided by the team is incredible. I personally have never seen such a dedicated team who always are focused on customer benefits.

Ankur S.
Overall experience has been good. We have been using it from last a year now and so far experience is fine.