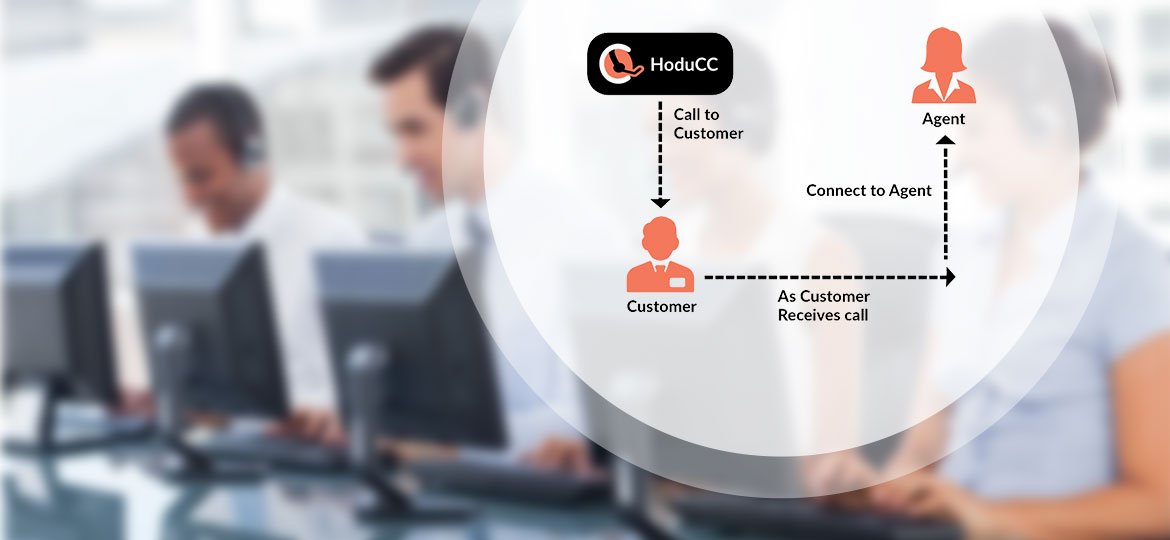 Automation can be a major contributor to better resource utilization and increased productivity. HoduCC smart auto dialer software will automate a crucial part of an outbound calling campaign in a contact center. This will fetch the leads from the database or CRM and call the number of leads as per the dial ratio. Once the call is connected, it will detect who is on the other side of the phone, a human or an answering machine or busy signal.
If the system detects an answering machine or voicemail, it will be dropped at the same moment to save time and thus increase the efficiency of the dial rate. However, if it gets connected with the customer either it plays a pre-recorded message which is often called Voice Broadcasting or Robo Calling or it connects with the respective person and will be routed to the available agent.
SPECIAL FEATURES OF AUTO DIALER SOFTWARE
Dynamic Caller ID
Set Dynamically your caller ID based on the contacts location
Call Scheduling
Save time and improve the efficiency of your agents via scheduling calls
Detect Answering Phone
Skip over answering machines or drop a voicemail while running Robo dialling campaigns
Call Monitoring
Ensure quality and train your agents by monitoring live or recorded calls
Using IVR in the auto-dialer, you can enhance customer call service. Customers can easily choose appropriate options through IVR and connect the appropriate call center agents. Interactive Voice Response creates a rich experience and provides better customer satisfaction.
Using Call Recording function, you can ensure quality and train your call center agent. Most of the call center record customers call for quality assurance and to provide better customer service. Through call recordings, service centers can assure security as well.
HoduCC's exclusive feature Auto Dialer allows you to take advantage of progressive dialling feature which is efficient to only connects agents to calls answered by a live person. It automatically drops a call with an answering machine. Besides the only dial when the agent is ready to increase contact rates and decrease abandon call rates.
Save time, increase productivity, and boost sales with HoduCC Contact Center Software exclusive feature autodialer. Empower meaningful conversation by making more calls in less time with Auto Dialer, a perfect need for contact center business. Get in touch with us to get a free demo.
Live Analytics and Dashboard

Answering Machine Detection

Predictive Dialer

Progressive Dialer

Call Scheduling

Call Monitoring

Robo Dialer

CRM Integration