HoduCC Emerges Among Top 5 in Gartner's GetApp Category Leader Board
Our team works non-stop to make every product stand out and consistently meet our customer's expectations. It feels great to know that we are inching closer to our goal every day. Gartner has bestowed another recognition on us— our Call and Contact Center software, HoduCC, has been recognized as a Category Leader for Predictive Dialer by GetApp. 
"Gartner's GetApp ranks the most trustworthy company and product based on user reviews. We thank our customers eternally to take us to the heights and stand by us. They are our true assets, I am grateful to all of them,"
HoduSoft Co-Founder & Chief Business Development Officer, Kartik Khambhati said. 
The Category Leaders rankings highlight top-ranked North American software products. GetApp is part of Gartner Digital Markets and serves as the online resource for businesses exploring software as a service (SaaS) products. The online platform features research, insights, trends, and validated user reviews, giving buyers the tools they need to make informed decisions for their organization.
HoduCC emerges in the leader board with 94 points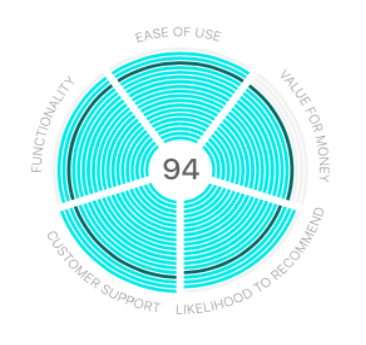 Backed by user reviews and other stats, HoduCC emerged as the Category Leader in the GetApp list with 94 points. The sources include reviews by users, analysis of product information, and industry data. A Category Leader is a product with the highest score. The top-ranked software products for Category Leaders are determined by end-user ratings in different key areas, such as 
User-friendly 

Budget-friendly

Usability 

Feature-rich

Recommendability
Each Category Leader is shown with a radar chart depicting the product's scores for each of the five areas relative to the average scores of all products in the category.
To create each Category Leader's ranking, the Gartner GetApp team evaluates hundreds of products, only the leading 10-15 of the highest scorers become Category Leaders.
Along with this, they use their market experience and knowledge, existing market-based research, and small business software buyer needs analysis to assess an applicant's suitability for that category depending on whether it can reasonably be expected to be relevant to most software buyers across industries searching for a system in the category.
HoduSoft leads with innovation 
The HoduCC Call and Contact Center Software is designed to successfully manage a large number of calls effortlessly with state-of-art automation. With the unique ability to handle 1000 plus concurrent calls and 250 plus agents, it is suitable for big and small enterprises too. Small enterprises can opt for as few as 10 seats, and increase as they scale up. 
The seamless third-party integrations, robust product customizations, and encryptions for security make it ideal for everyone. Organizations also have the flexibility to choose between single-tenant and multi-tenant software as per their need. The software is packed with features such as:
WebRTC Phone

Multi-level IVR

Skill-based Mapping

Automatic Call Distribution

Real-time Reports and Analytics
Further, it gives more value for your investment with seamless work from home (WFH) tools. Customer service agents can carry out their tasks with Remote Agent, Browser-based access, Call Forwarding to mobile, Call bridging, and Call recording features. 
Today, HoduCC Call and Contact Center Software is used by over 250 customers around the world in over
40 countries and 6 continents
.
Let's help you grow your business.