HoduCC makes it to Gartner's Category Leaders & FrontRunners List
There is nothing more rewarding than knowing that you are truly serving your customers well. HoduCC – the Call Center Software and Contact Center Software has been named as Category Leader and FrontRunner for call recording software in the latest list published by Gartner Digital Markets Report. Backed by top user reviews, the HoduCC software brand has grabbed the leadership position in both lists published by GetApp and Software Advice, respectively.
"We are happy to be recognized as one of the Category Leaders & FrontRunners by Gartner. We firmly believe that the success of our client is the lever for our success. It is our vision to make innovative market leading software accessible to businesses of all sizes. The top reviews from our users are an indication that we are heading in the right direction of building the brand HoduSoft. I heartily thank all our customers and partners for trusting us." Kartik Khambhati, Co-Founder & CBDO said.
HoduCC Scored 87 Points at Gartner Digital Markets
HoduCC scored 87 points to emerge as the Category Leader in the list. The data sources include approved user reviews, public data sources, and data from technology vendors.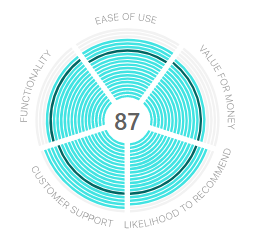 Only the products with the highest scores become Category Leaders. Category Leaders rankings highlight top-ranked North American software products based on ratings from end-users in five key areas:
Ease of use 

Value for money

Functionality 

Customer support

Likelihood to recommend
GetApp is a Gartner company, which features research, insights, trends, and validated user reviews, giving buyers the tools they need to make informed decisions for their organization. 
In the Software Advice report, HoduCC made the FrontRunner list in the call recording software category. FrontRunners evaluates verified end-user reviews and product data, positioning the top scoring products based on usability and customer satisfaction ratings for small businesses.
Figure: HoduCC is a FrontRunner in the report published by Software Advice, a Gartner company. Software Advice has 88 call recording products listed on its website. Of them, only a handful of top products make it to the FrontRunners list.  
"Emerging as the Category Leader and FrontRunner is a matter of pride for us. With numerous vendors in the market, it becomes difficult to pick up the right product. GetApp and Software Advice are valuable in understanding the key differences among various software and making informed buying decisions. We hope to continue the momentum and make HoduCC a global brand." he added. 
Call recording software captures the audio recordings of telephone conversations over a Voice over IP (VoIP) or public switched telephone network (PTSN). Most call centers use call recording, there are several ways to implement it ranging from server-based to cloud-based strategies. For attracting and retaining customers, many businesses use call recording for adequate quality control.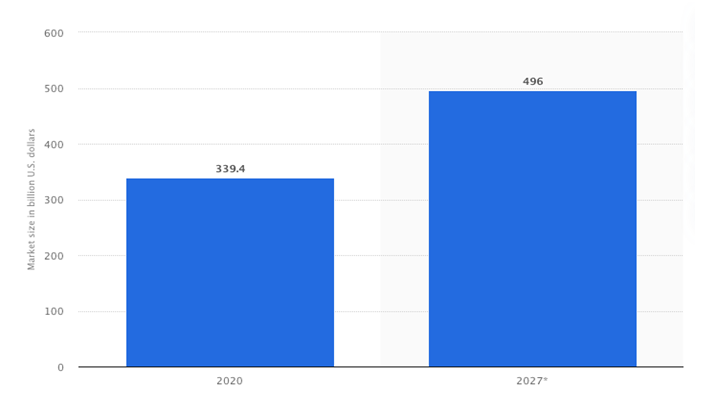 The global call center market size amounted to 339.4 billion USD in 2020. This industry expects to reach steadily in the next few years and reach a value of 496 billion USD by 2027.
Companies now view the call centers as an opportunity to provide strategic, experience-oriented customer care. There's value in human interactions and call centers have a bearing on the financial health of a company. Organizations that understand this plural nature, stay agile and create a consistently positive customer experience will prosper and move forward. 
Gartner advises small business owners to assess their needs and use the framework for call center software decision making.
Businesses that only need on-demand recording should go with a PBX system. 
Contact centers that primarily operate via phone interactions should look into best-of-breed solutions.

Contact centers that emphasize coaching and training should look into systems with quality management modules or standalone quality management solutions.

Multimedia contact centers will need a full contact center suite. 

Contact centers in which agents heavily use applications such as CRM applications should look into desktop analytics to supplement call recording.

Contact centers that deal with payment card information will need a solution that supports encryption of this information, and they need speech or text analytics.
What do our customers say?
HoduSoft has been very helpful with timely support. We are very grateful." Fintech Industry leader

"Provides total solution contact center application for our enterprise and government clients." – Ismed S, From the Telecommunications industry 

"Good voice solution to recommend" – Ankur S, From Travel and Tourism company

"Very reliable software." – Adetayo C, From Gambling and Casino industry
Many organizations are using HoduCC to truly transform their call center experience and get better RoI. Trust us, like our 200 customers worldwide to take your business to the next level. 
Call now at +1-707-708-4638, +91-8866728362 or write to [email protected] for one-on-one discussion.
GetApp Category Leaders in call recording list can be accessed at: https://www.getapp.com/it-communications-software/call-recording/category-leaders/
FrontRunners for call recording software is available at: https://www.softwareadvice.com/call-center/call-recording-comparison/#top-products
Let's help you grow your business.