HoduPBX software's 100% voice logging feature is designed to record, store, and track calls across all geo-locations. The feature empowers you to unlock a wide array of benefits starting from agent training and performance monitoring to dispute resolutions and regulatory compliance.
Its user-friendliness, flexibility, and multiple features and benefits can enable you to enhance agents' productivity, monitoring, and customer satisfaction. You just need to ensure compliance with privacy laws, regulatory guidelines regarding voice recording in your jurisdiction, and consent requirements.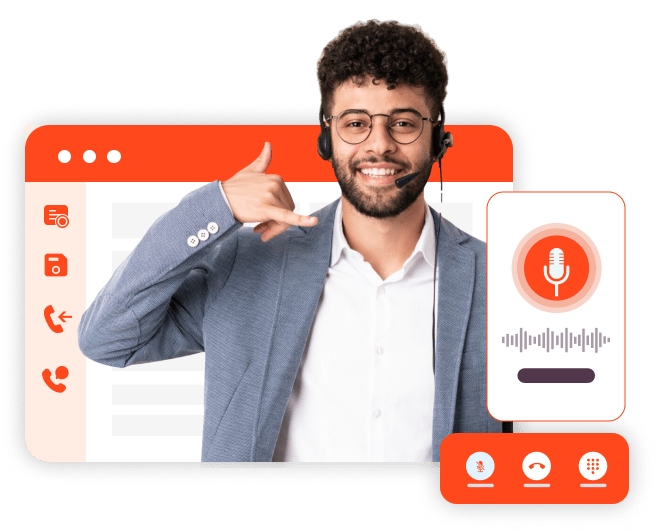 Automatic Call Recording
HoduPBX's 100% voice logging feature automates call recording of all inbound and outbound calls and stores all the voice files in the system.
Enhanced Quality 
Supervisors and managers can listen to and analyze voice recordings as well as monitor live calls to improve agents' performance and customer engagement. 
Prevent Data Errors
Without proper recording and notes, human errors are more likely to happen. HoduPBX's 100% voice logging feature enables agents to go back to the conversation, check their recordings, and take proper notes. 
Dispute Resolution
Resolve any customer dispute easily and quickly. In case of dispute (or misunderstanding), the feature can serve as strong evidence of interactions and agreements.
Training and Quality Assurance:
Assess recorded calls and use call whispering and barging features to evaluate agents' performance, identify areas for improvement, and provide targeted coaching and feedback.
Performance Management
View agents' live performance reports such as total call duration, total hold time, idle time, and more stats on agents' performance daily.
Real-time Data
Get instant access to all real-time insights, reports, and other important performance metrics on web-based dashboards.
Unlock the power of recorded calls with
HoduPBX's 100% voice logging
feature to elevate your customer experience and deliver exceptional service and satisfaction.
To get a free demo, contact our team today!