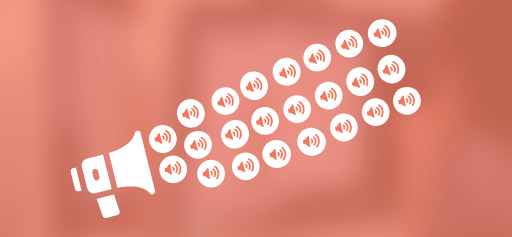 Automate voice broadcasting message for improved, secured communication.
HoduSoft's exclusive Voice and SMS broadcasting software, HoduBlast, presents business-centric solutions for voice broadcasting communication. Whether you want to approach a large number of people at the same time or announce an update to the customers, it is easier than ever with the voice broadcasting solution.
Send pre-recorded messages, notifications, or alerts, to the users efficiently. With the IVR inbuilt, you can easily record customer responses. It is one of the widely used business communication solutions to connect with the vast audience. Explore the features and the benefits of the voice broadcasting software solution.
FEATURES OF VOICE BROADCASTING
Text to Speech 

Write the message you want to convey to the customers, and the text to speech engine will speak out the text
3rd party integration (Cepstral)

Pre-recorded Prompts

Upload your pre-recorded prompts and play it to your customers

Call Tracking & Recording

Keep comprehensive tracking of calls from a single point. Use the record for monitoring or training purposes and enhance business services

Analytics & Reports

Make informed decisions by analyzing real-time reports and track performance  

Import Contacts 

Import your contact list and communicate promptly and effectively with the customers
The voice broadcasting software is hard to beat in terms of scalability. Let's connect to utilise robust, reliable Voice and SMS broadcasting software solutions.
BENEFITS OF VOICE BROADCASTING
Send personalized messages to the users
Effectively manage campaign 
Reach a wider audience quickly 
A secure and stable alternative for the accurate management of call lists and phone numbers
Add consistency in voice, tone, and message for branding purpose
Expediting business communication process efficiently