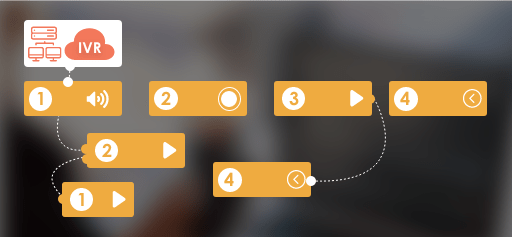 HoduBlast is a supreme quality voice and SMS broadcasting software. It offers a distinct feature of a multi-level Interactive Voice Response system to run a specialized marketing activity to reach a wide range of audience simultaneously. Whether you want to send personalized messages to the audience or make IVR calls as a call-to-action, HoduBlast can work efficiently.
Further, there is no restriction of levels in the multi-level IVR. It is easier than ever to record customer preferences via IVR calls and boost the potency of a business. Collect customers' feedback and research about their preferences, needs, and habits.
Customized notifications
Personalized messages
DNC management
Transfer to External Number
Multi-lingual support
Custom greetings/prompts
Create and execute flexible IVR menus for managing calls.
Effortlessly customize after-hours/holidays and schedule your outbound calls to customers.
Create multiple IVR menus per account, including submenus
Intuitive, user-friendly graphical interface for smooth operations.