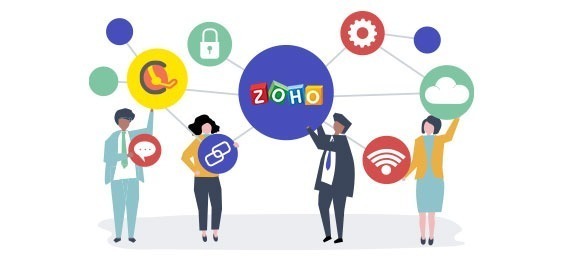 Connecting with clients is easier than ever!
HoduSoft exclusively offers Zoho phone bridge integration with HoduPBX – IP PBX Software.. Whether you are handling outbound or inbound calls, this integration exceptionally improves overall business operations' productivity and efficiency.
HoduPBX is a robust VoIP PBX solution for enterprise calling on a unified platform. It is built to handle a high amount of internal and external calls for registered extensions. HoduPBX supports 50,000+ extensions and 5000+ concurrent calls efficiently through cluster architecture.
Just map your extensions with CRM to start receiving call notifications. And use the click-to-dial feature to make calls through CRM.
HoduPBX allows access to call logging in Zoho CRM along with Call Analytics and Reports.
Reach customers with just one click on the call button.
Automate the process of keeping call history log.
Notification of incoming calls on screen.
Take notes for important conversations or events.
Follow up for necessary discussions or task reminders.
Reminders for making calls to prospects or clients.
Measure the performance and assess the statistics with call analytics.