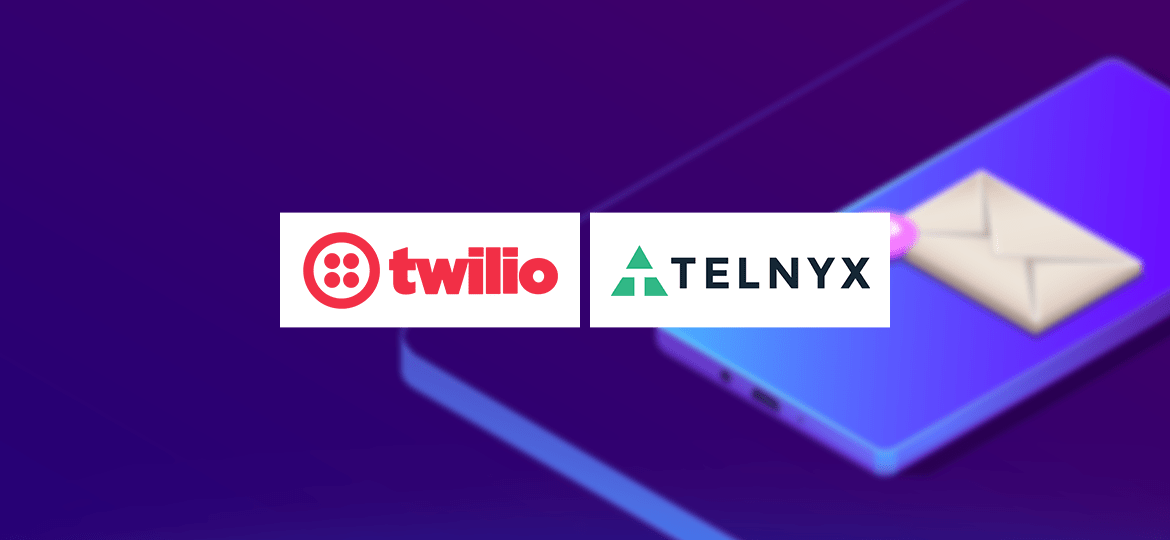 Streamline Communication and Enhance Engagement
Send SMS (Short Message Service) and MMS (Multimedia Messaging Service) to customers in just a few seconds. HoduPBX offers seamless SMS and MMS integration to help businesses reach the target audience quickly and efficiently. With this integration, it is easier to stay connected with the end-users to inform them about an update or a promotional offer.
By integrating SMS and MMS capabilities with the IP PBX system, you can unlock a whole new level of communication efficiency and engagement. HoduSoft understands the need of today's businesses to stay connected with the customers in this competitive market. Hence, we are offering SMS and MMS Integration for improved, expeditious, effective business communication.
In general, HoduPBX comes with an SMS channel integrated with the following SMS providers:
Custom SMS and MMS integration are available upon your request as well. Just let us know your preferred service providers, and we will efficiently complete the Integration with PBX Software.
KEY FEATURES:
Opt for HoduPBX and always keep your customers acquainted with your business. Check out our exclusive features for the SMS and MMS integration with HoduPBX.
SMS provider configuration:

Any SMS provider's account can be integrated with HoduPBX using API.

Send and receive SMS/MMS:

Once the SMS provider's account is integrated and the rights are given to the extensions, the users can send and receive one to one SMS on the configured SMS numbers. They can also send MMS files in different formats (jpeg, png, gif, mp3, ogg, pdf, vcf, txt, mp4, jpg).

Blacklist:

Just like calls, the users can blacklist the SMS numbers for both inbound/outbound as per their requirements.

SMS Reports:

The users can check all the details related to the SMS (like which extension has sent the SMS and when) in the form of an SMS report.

SMS Templates:

There are a few SMS templates available in HoduPBX, which can be edited as per their user's requirements. And the system will automatically send any of these templates based on the different actions (like incoming/outgoing call answered or unanswered)
Manage outbound and inbound SMSs:
The integration allows extension users to easily manage the outbound SMSs as well as incoming message requests. The users can manage the messages from the Web interface, Mobile application, and Chrome extension.
SMS and MMS integration with an IP PBX system can benefit your business in many ways. Here are some of the key benefits-
Increased Productivity:

The integration facilitates a seamless process of sending and receiving SMS and MMS messages. This makes the workflow faster and more efficient and helps to enhance productivity.

Message Tracking:

The integration enables users to view and track the message delivery in the form of a report.

Reliable and Secure Delivery:

One can deliver the message to another person without worrying about security as the integration assures highly reliable and secure SMS & MMS service.

Quick and Efficient Process:

The integration allows sending SMS and MMS quickly and efficiently.

Send/Receive Messages from Multiple Sources:

Users can send or receive SMS and MMS from various sources like HoduPhone mobile apps, Google Chrome extension, and Web extension portal.

SMS and MMS Synchronization:

The integration also allows SMS and MMS synchronization, where the user can assign an SMS and MMS number to multiple extensions. When an extension is used to reply to an SMS and MMS, the other users can also see which extension has been used to avoid any confusion or miscommunication.
HoduSoft's HoduPBX SMS and MMS Integration software is an ideal solution for businesses to stay connected with all their important contacts. Sending quick messages to customers or clients requires less effort, resources, and costs. It is perhaps the easiest way for businesses to raise their level of communication and maintain a good rapport with their customers and clients.