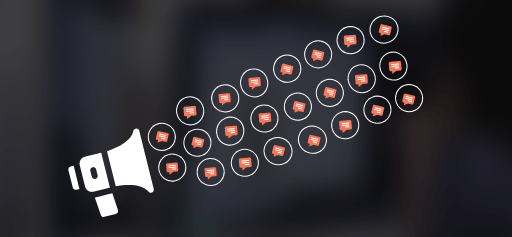 Efficiently communicate with your clients through HoduBlast's SMS broadcasting facility.
HoduBlast is an exclusive voice and SMS broadcasting software that helps businesses to increase productivity and improve communication with potential customers. With SMS broadcasting features, HoduBlast offers a distinct way to reach a wider audience quickly and efficiently.
SMS broadcasting is one of the efficient solutions to run an SMS campaign or send updates/notifications/alerts. Plus, it will be easier to communicate precisely with customers who lack access to other digital platforms such as social media or email.
BENEFITS OF SMS BROADCASTING
Easy to operate SMS system that helps to send messages quickly and effectively
Save time by doing less with more. The SMS Broadcast software allows setting up and running SMS campaigns in minutes
Seize the opportunity to offer better engagement with the end-users through HoduBlast
Reliable, ubiquitous form of communication that has the highest open rate probability
Pre-integrated with Twilio & Telnyx SMS Providers; however, customized SMS channel partner can be configured
With HoduBlast, simply upload a contact list, write the message, and connect with potential customers in just a few clicks.